Publications
Tip:  Some articles have more than one page. Click on the name to see full article.
Tip: To get a better view of the  articles, please click on the image of your article of choice. The scroll button on your mouse can be used to enlarge it. You can also click and hold to drag the image.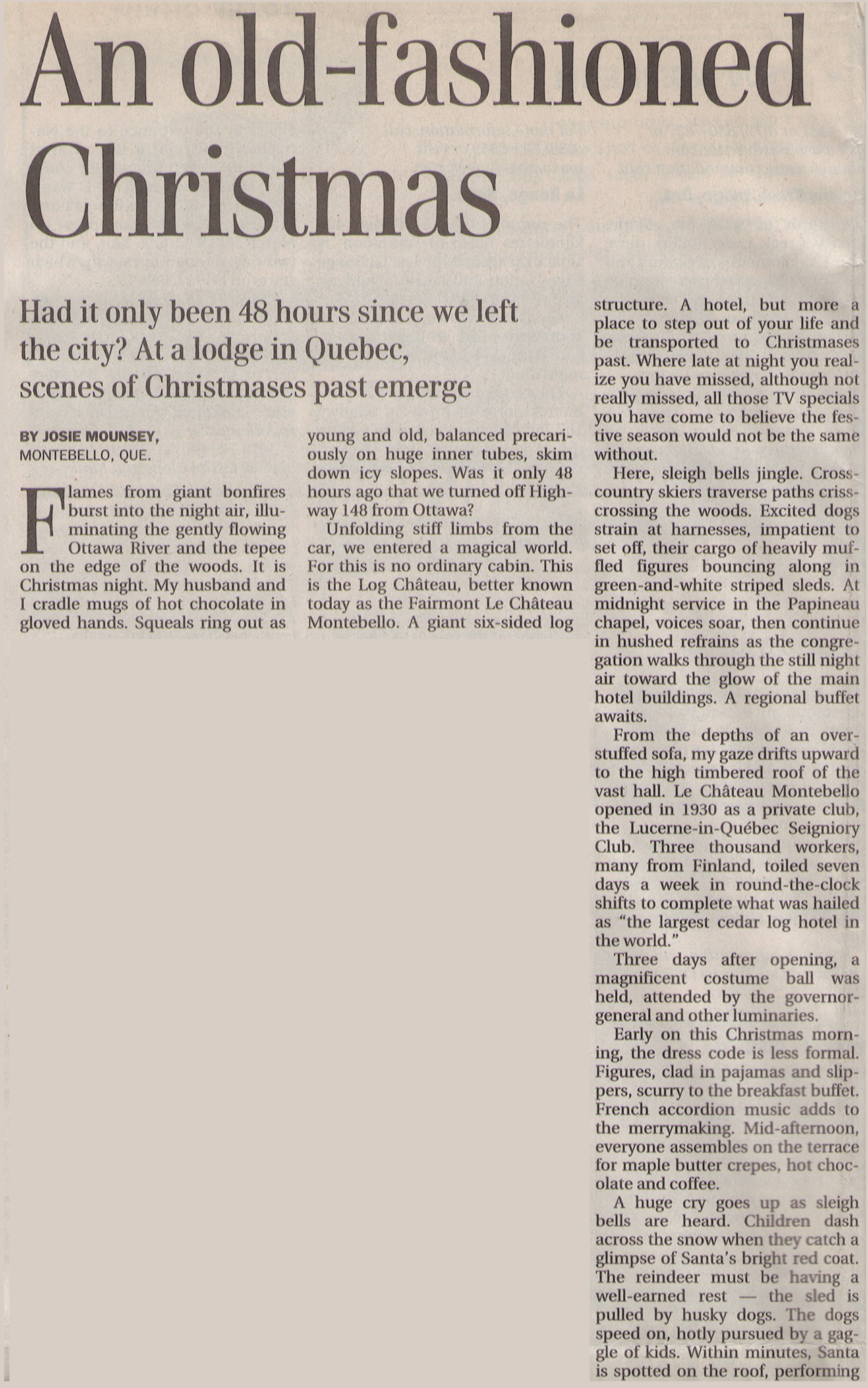 NameAn old-fashioned Christmas
DescriptionFlames from giant bonfires burst into the night air, illuminating the gently flowing Ottawa River and the tepee on the edge of the woods , is is Christmas night. My husband and I cradle mugs of hot chocolate in gloved hands...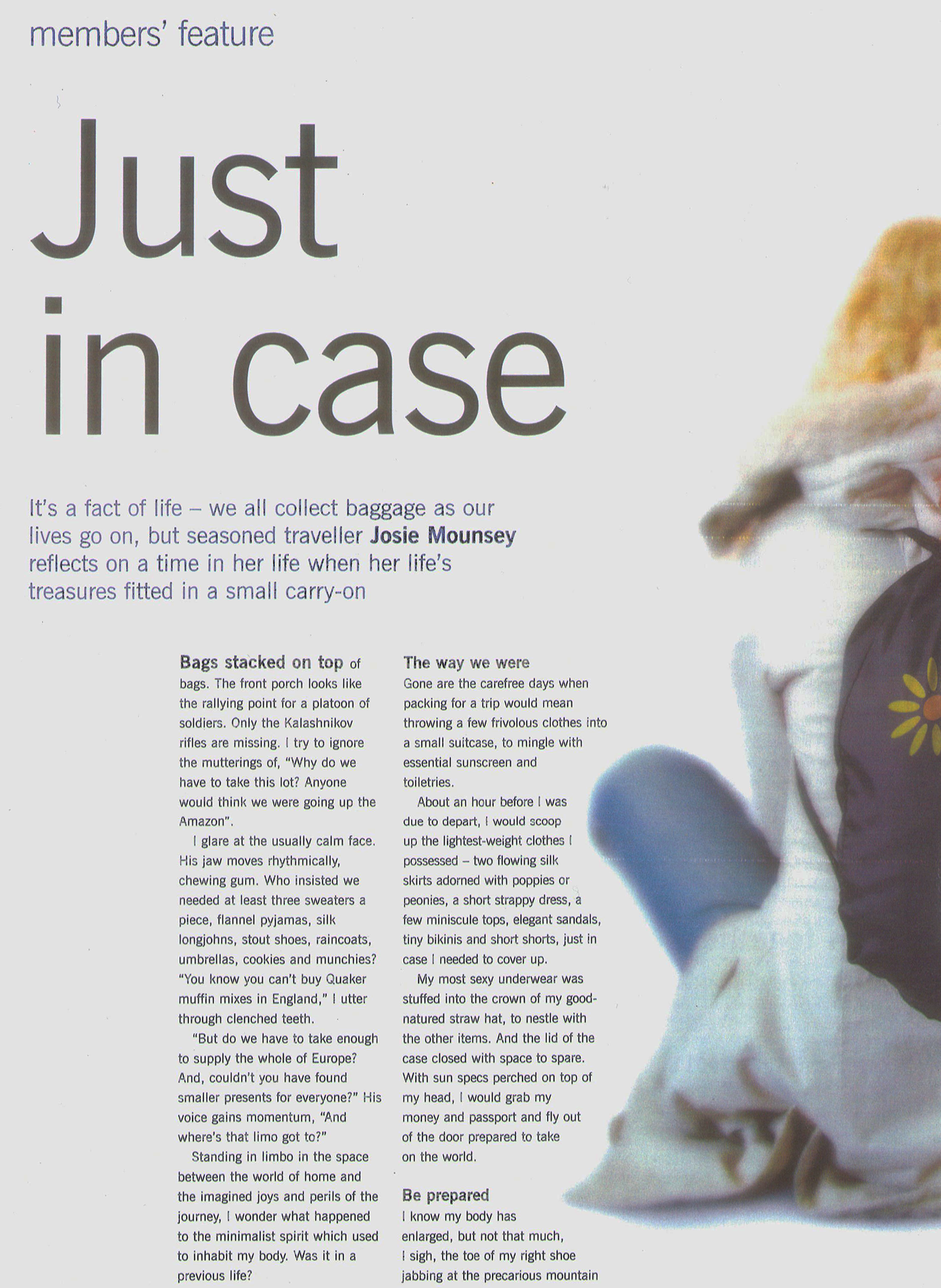 NameJust in case
DescriptionBags stacked on top of bags. the front porch looks like the rallying point for a platoon of soldiers. Only the Kalashnikov rifles are missing. I try to ignore the mutterings of, "Why do we have to take this lot? Anyone would think we were going up the Amazon".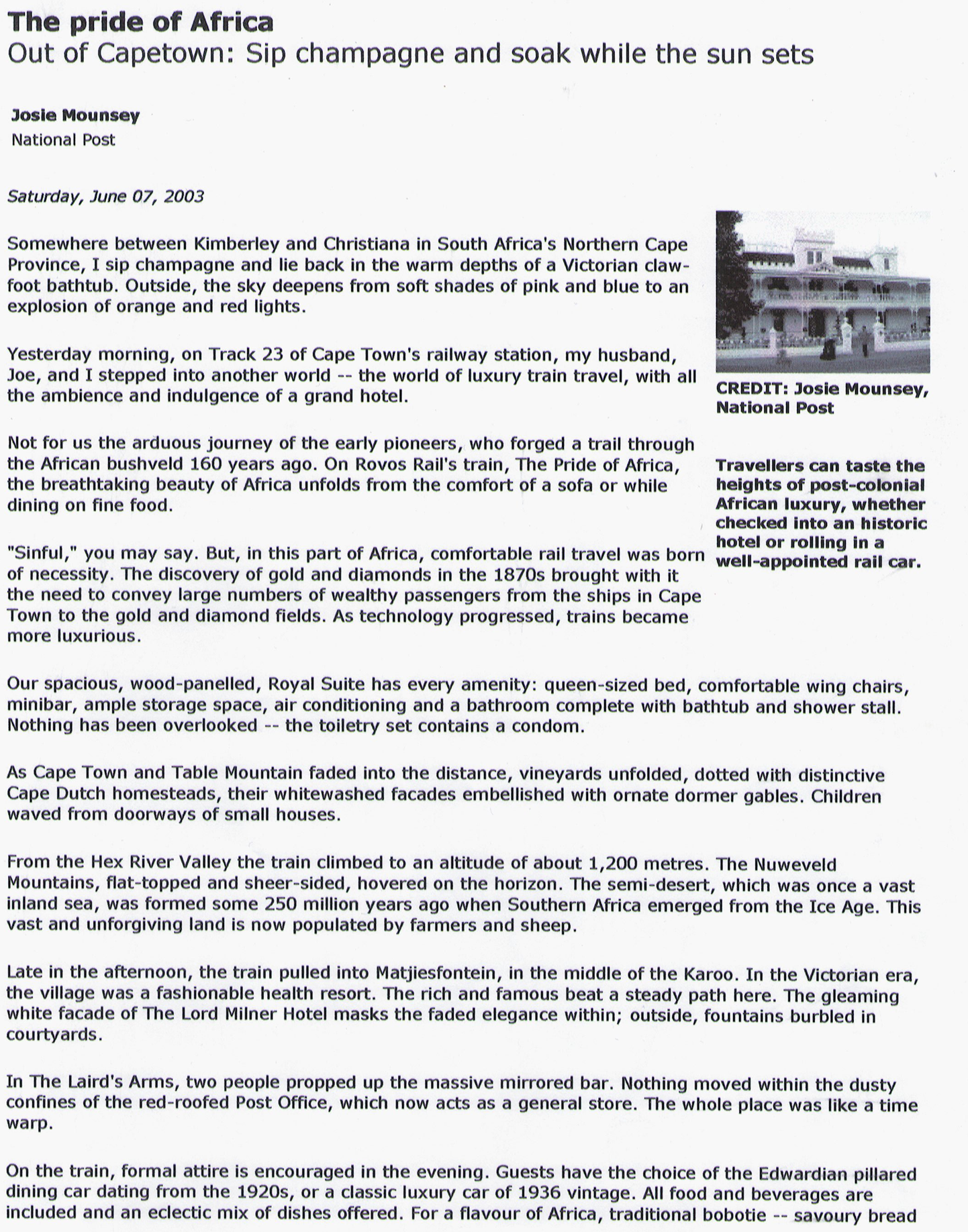 DescriptionSomewhere between Kimberley and Christiana in South Africa's Northern Cape Province, I sip champagne and lie back in the warm depths of Victorian claw-foot bathtub. Outside, the sky deepens from soft shades of pink and blue to an explosion of orange and red lights.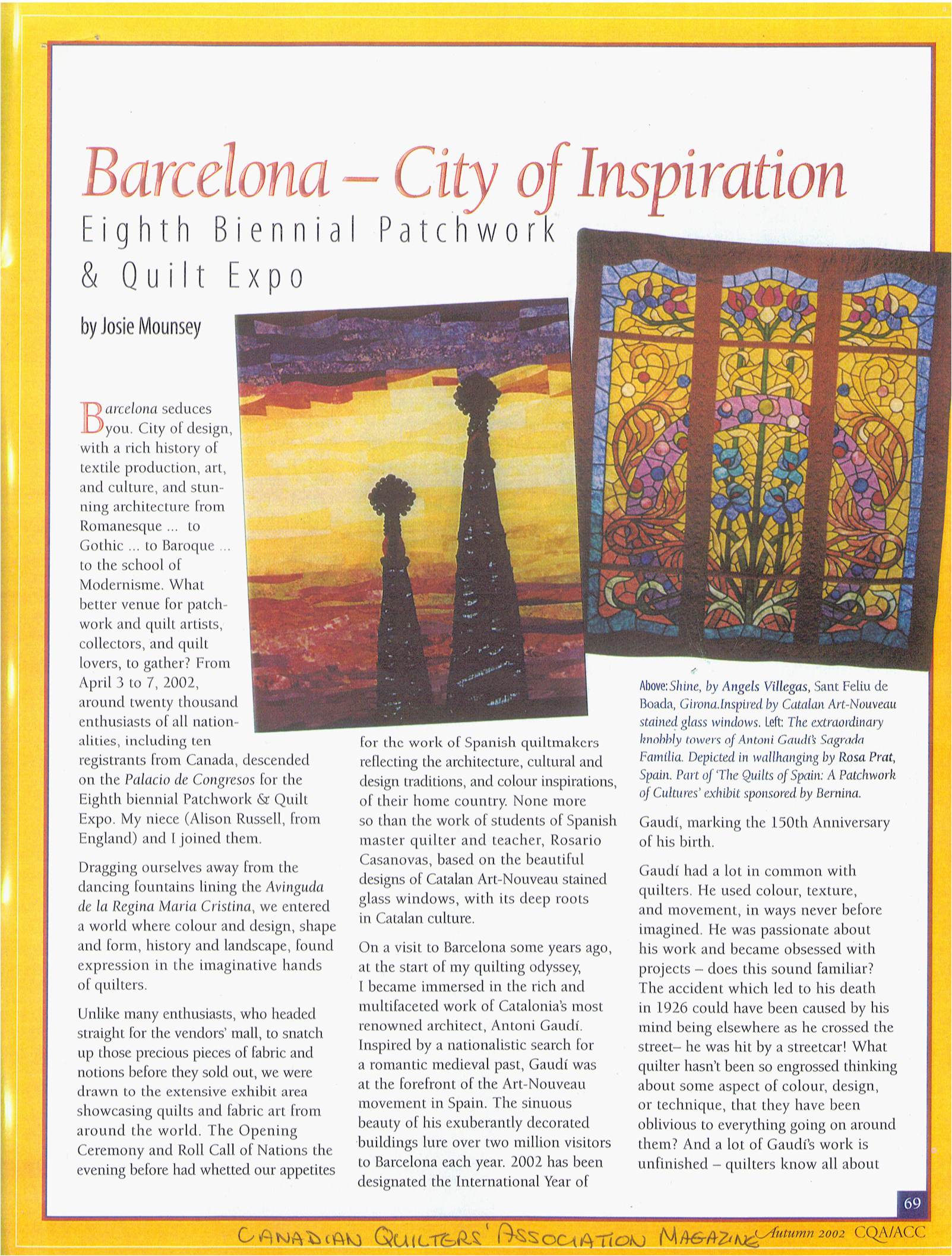 DescriptionBarcelona seduces you. City of design, with a rich history of textile production, art, and culture, and stunning architecture from Romanesque... to Gothic... to Baroque... to the school of modernisme.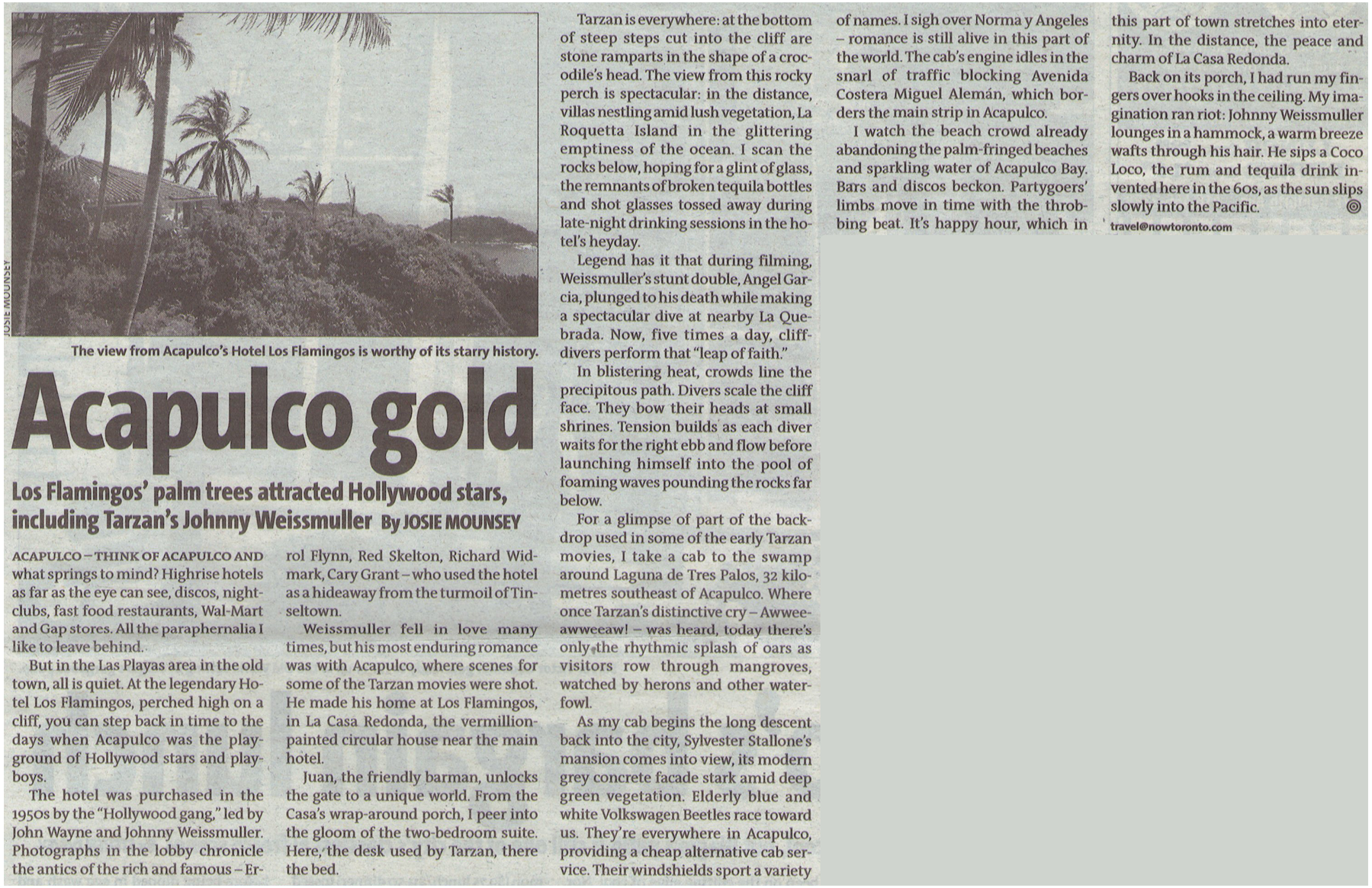 NameAcapulco gold
DescriptionACAPULCO - THINK OF ACAPULCO AND what springs to mind? Highrise hotels as far as the eye can eye, discos, night-culbs, fast food restaurants, Wal-Mart and gap stores. All the paraphernalia I like to leave behind